Manganese Stoneware Elliptic Bowl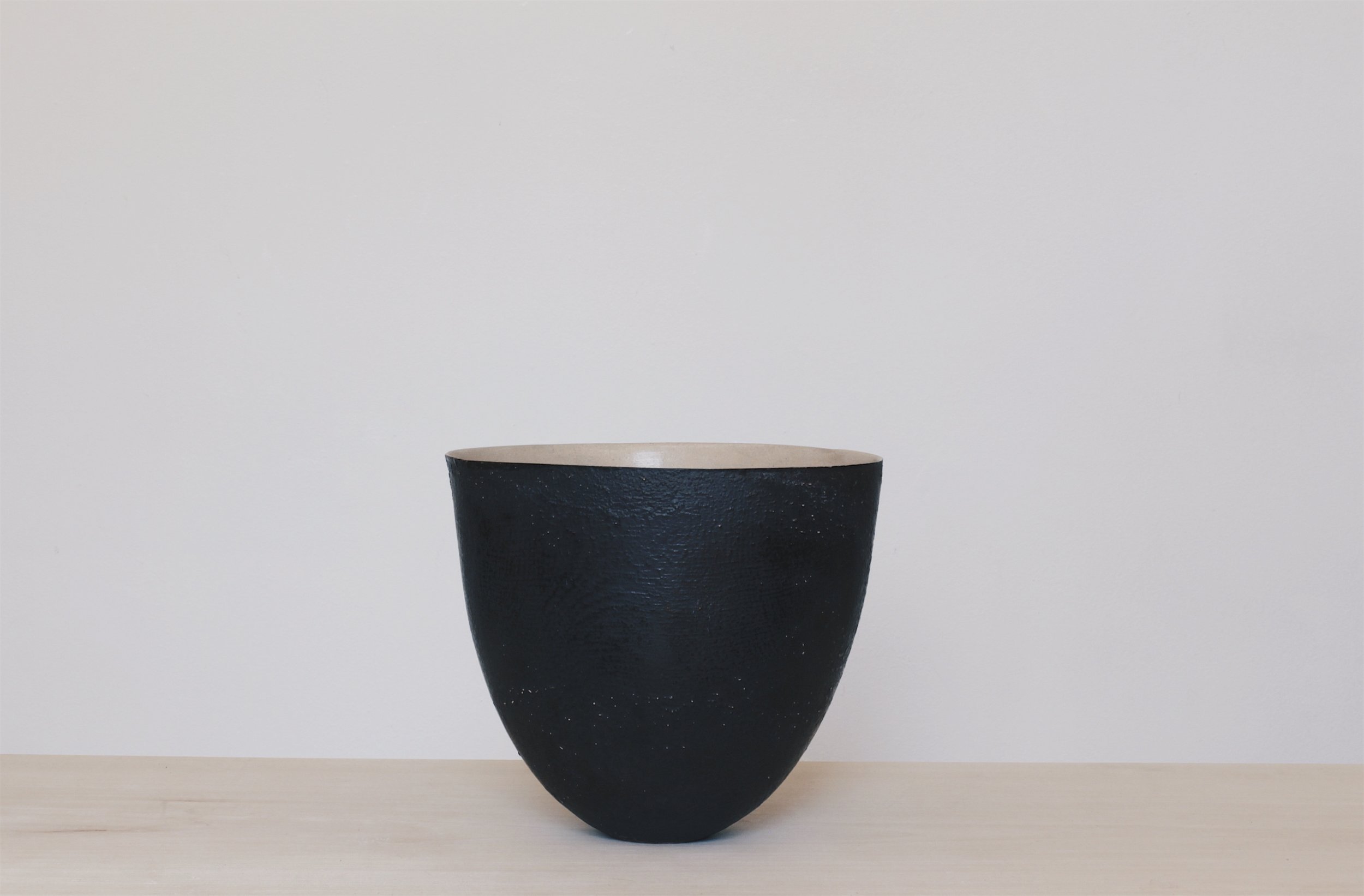 Manganese Stoneware Elliptic Bowl
A Hemispherical shape without a foot, delicately made with thin walls to allow organic movement in form during the making process. Made from a reduction stoneware dug in Cornwall, England and glazed on the outside with a manganese dioxide, wood ash and rutile . Finished with natural plant oils and wax.
This large bowl measures 18cm wide and 18cm tall.
Due to high demand this product may take up to 2 weeks to dispatch.
All Wooden & Woven products are handmade in England, the materials used are either locally grown, recycled or from responsible and sustainable sources.