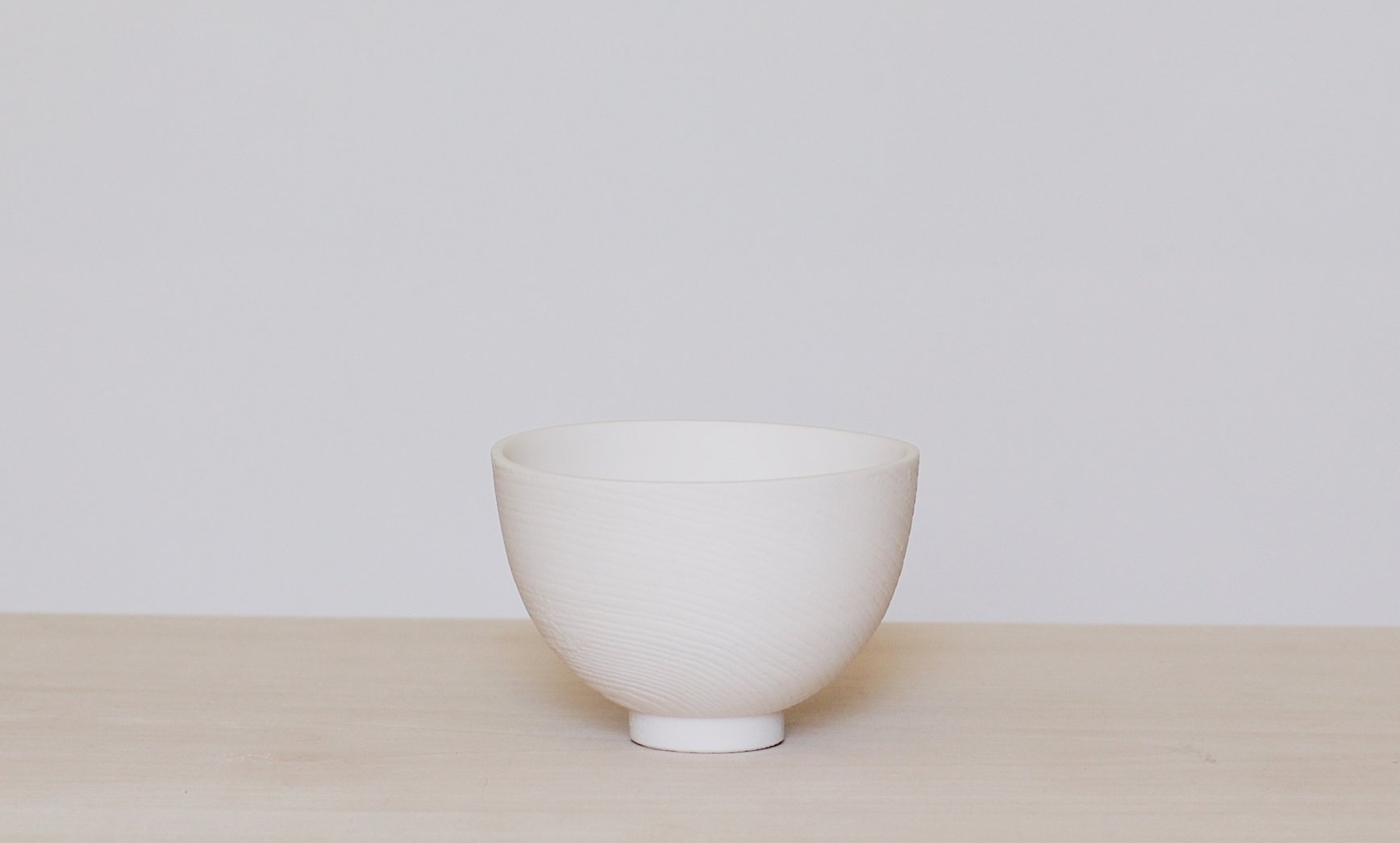 Parian Wan-Nari Tea Bowl
A traditional Wan-NAri (Wooden shape) Tea Bowl. The process behind this bowl begins with a handmade wooden bowl, in this case made from English Ash. A casting is taken by hand from the wooden bowl in Parian Porcelain clay taking care to preserve the woodgrain pattern, afterward the original wooden bowl is burned to ash. This bowl is fired in an oxidation atmosphere to 1240-1260c until the clay is vitrified, semi translucent and self glazed with a satin finish. Edition of 30 pieces.
This tea bowl measures 12cm wide and 6cm tall.
Due to high demand this product may take up to 2 weeks to dispatch.
All Wooden & Woven products are handmade in England, the materials used are either locally grown, recycled or from responsible and sustainable sources.
sold out