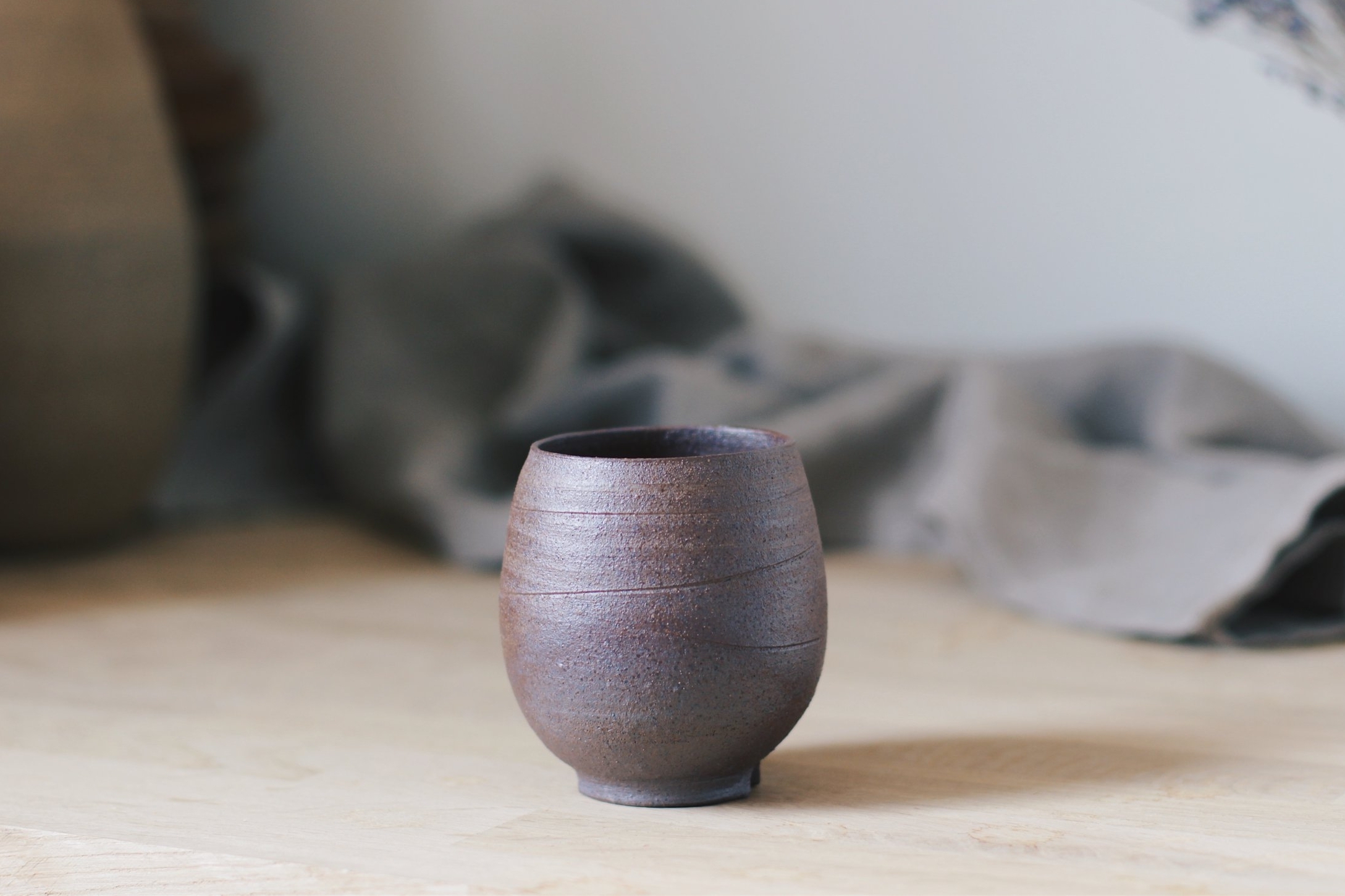 Iron Rich Yunomi
A yunomi (Japanese: 湯のみ) is a form of teacup, typically taller than wide, with a trimmed or turned foot. Unlike the more formal chawan tea bowl which is used during the Japanese tea ceremony, the yunomi is made for daily or informal tea drinking.
This medium sized yunomi is hand thrown from a mix of high iron earthenware and stoneware dug in Stoke on Trent, England. Fired to 1280-1300 degrees celsius in a gas fuelled kiln with a reduced oxygen atmosphere to obtain rich, dark, earthy colours. The kiln flame draws natural metal oxides from this clay to the surface during the firing, creating a iridescent metallic finish.
Due to high demand this product may take up to 2 weeks to dispatch.
All Wooden & Woven products are handmade in England, the materials used are either locally grown, recycled or from responsible and sustainable sources.
sold out